Mod Flowers No. 1 23 X 46 Rusted Steel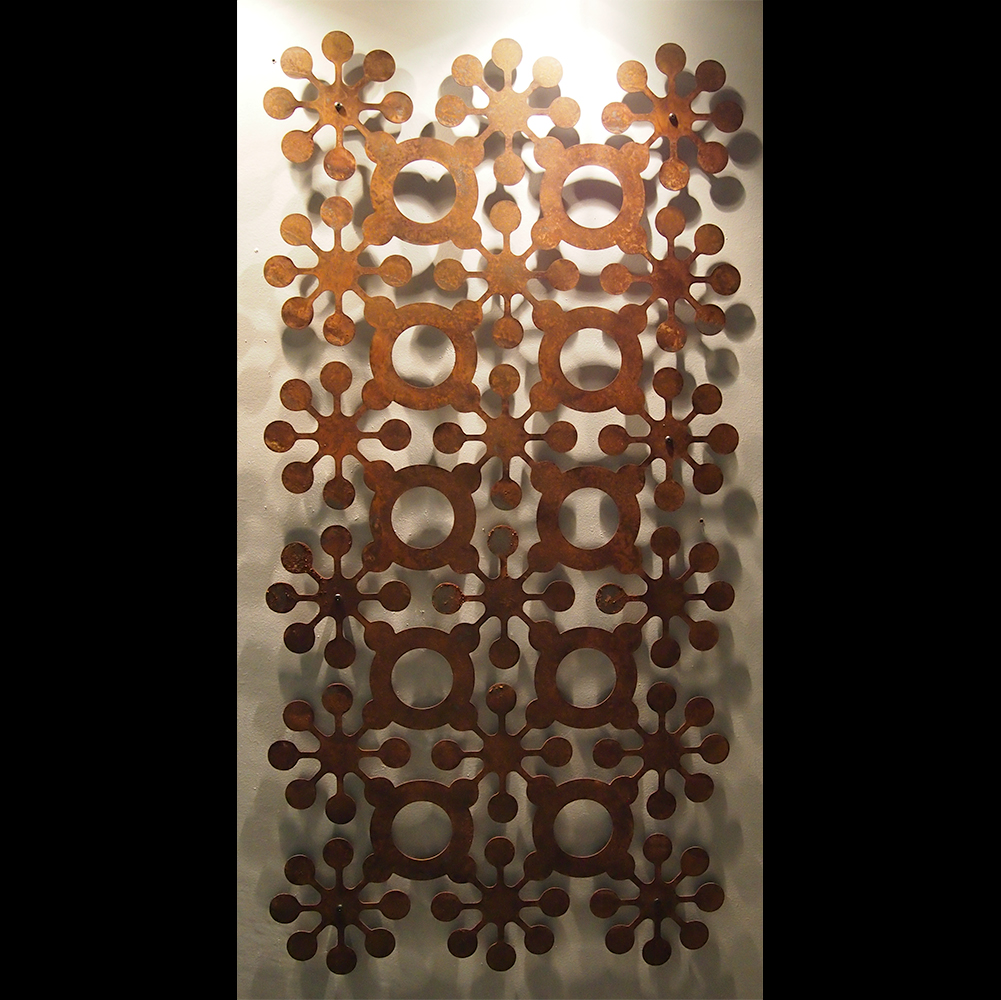 Mod Flowers No. 1 23 X 46 Rusted Steel
MOD Flowers No. 1 rusted steel wall sculpture

It has 1/2" wall spacers so that it appears to be floating in front of the wall. It creates wonderful cast shadows that will vary in depth and intensity depending on the lighting. It is approximately 23" X 46".

Made from 16ga steel.

This is a Natural Finish! Each piece is rusted with our recipe of special ingredients and sealed. Since we are accelerating what naturally happens to weather exposed steel, the initial rusting done in our shop is delicate and a clear sealer is applied to protect it. Flaking can occur exposing the raw steel beneath—once the sign or mailbox is installed outside the steel will continue to rust and the surface will continue to change over the years as the metal is exposed to the elements. The piece can leave a rusty residue if exposed to rain. No two pieces rust alike--every one is unique. If you do not want a sign that will continue to age and rust please consider artwork in aluminum or stainless steel.
This ships in 7-10 business days.
© 2016 Moda Industria | Bloomington, IN